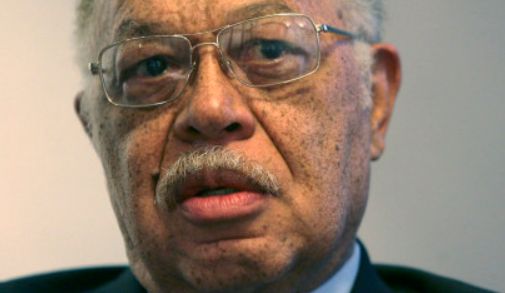 From the Huffington Post posted 7/7/2013
PHILADELPHIA — A jury weighing murder charges against a Philadelphia abortion provider will re-hear several hours of testimony before resuming deliberations.
Dr. Kermit Gosnell is charged with killing a patient and four babies allegedly born alive. Prosecutors say the 72-year-old Gosnell routinely killed babies born alive.
The jury is set to spend much of Wednesday reviewing the testimony of medical assistant Lynda Williams.
One of the infant deaths Gosnell is charged with relates to Williams. She has testified that she cut the child in the back of the neck after it was alive for about 20 minutes.
Gosnell is charged with first-degree murder for allegedly conspiring with Williams to kill that baby. Williams has pleaded guilty to third-degree murder.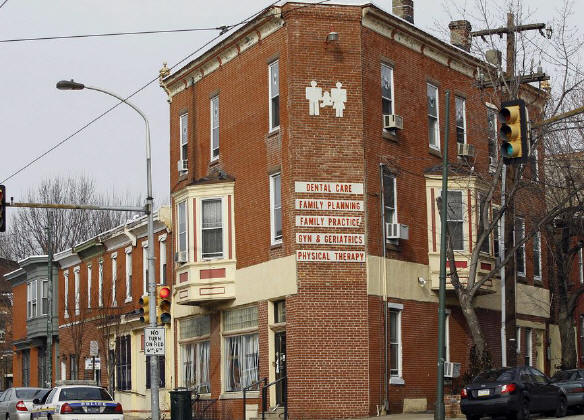 5/2013
PHILADELPHIA — A lawyer for a Philadelphia abortion provider charged with killing seven babies allegedly born alive tried Wednesday to show that at least the first baby had died in the womb and that the mother was not as far along in the pregnancy as the prosecution claims.
A young woman who was 17 when she aborted "Baby A" spent several hours testifying in Dr. Kermit Gosnell's murder trial.
The prosecution says she was nearly 30 weeks in her pregnancy. And one of Gosnell's medical assistants, who had testified that late-term babies were routinely cut with scissors after delivery, said she was disturbed by the baby's size and pinkish color.
But defense lawyer Jack McMahon suggested that no babies survive after the drug digoxen is administered into the womb. The drug was used on the teen mother, according to her medical records, which also show her aunt paid $2,750 in cash for the abortion.
McMahon tried to show that the teenager also could have been earlier in her pregnancy.
Prosecutors believe she was well beyond the 24-week limit in Pennsylvania. Gosnell started a three-day outpatient procedure on the teen in 2008 in Delaware, where the limit is 20 weeks. The baby was delivered at his clinic in West Philadelphia.
The medical assistant, Andrienne Moton, has said she was so concerned by the baby's appearance that she took a cellphone picture of it. Moton said this week that late-term babies were routinely cut with scissors after delivery, and she acknowledged that she performed the technique at least 10 times.
McMahon asked the prosecution's medical expert if gestational age isn't an imprecise estimate, with a second-trimester range of about two weeks on either side.
"This isn't an exact science where two plus two equals four?" he asked Dr. Daniel Conway, a Philadelphia neonatologist with St. Christopher's Hospital.
Conway agreed that gestational age is an estimate, but said the estimate is based on a scientific calculation of a long list of variables that includes head size, femur length, skin development and the mother's last menstrual period.
Ultrasound records from Gosnell's clinic show three different measurements for the teen's fetus, two that suggested an age of 29 or 30 weeks, and a much smaller measurement that corresponds with a 24- or 25-week-old fetus. Prosecutors believe Gosnell took new measurements and overruled his staff when women wanted late-term abortions.
But McMahon suggested the doctor had more training than his staff – who allegedly lacked training and licenses for the work they did – and appropriately recalibrated their work.
Gosnell, 72, is charged with first-degree murder in the seven infant deaths, and third-degree murder in a patient's overdose death. He faces the death penalty if convicted in the infant deaths.
The jury of seven men and five women, along with five alternates, endured graphic testimony and photographs throughout the day, including one that showed an approximately 2-inch gash in the back of a baby's neck, where Moton said the babies were routinely "snipped" to "ensure fetal demise."
Conway testified that even premature babies, born in the second trimester, feel pain. He said doctors define them as "born alive" if there is a heartbeat. At that point, he said, they are treated as patients and, at a minimum, kept comfortable, even if they are deemed too young to survive.
As for viability, Conway said that babies with a gestational age of 27 to 30 weeks have an 85 percent chance of survival, and a low risk of serious disabilities. At 22 to 24 weeks gestation, the chances are not good, he said.
Conway was also asked about the collection of fetal feet found in jars at Gosnell's clinic. Moton told jurors that Gosnell kept them in cases where the family wanted DNA, perhaps for legal purposes. Investigators, though, have said they can't find any medical explanation for the macabre practice.
"There are alternate ways of preserving DNA," Conway said, "and the foot itself is a weak prediction of gestational age."
Posted in 2011 - Gosnell clinic not inspected in 47 years
While this week's indictment involving a grisly abortion mill in Philadelphia has shocked many [1], the grand jury's nearly 300-page report also contains a surprising and little-noted revelation: In the mid-1990s, the administration of Pennsylvania governor Tom Ridge, a pro-choice Republican, ended regular inspections of abortion clinics--a policy that continued until just last year.
According to the grand jury report [2][PDF] released this week by Philadelphia prosecutors, Pennsylvania health officials deliberately chose not to enforce laws to ensure that abortion clinics provide the same level of care as other medical service providers.
The District Attorney's office this week charged an abortion doctor, Kermit Gosnell, with murder and infanticide. Nine other workers at the abortion clinic, the Women's Medical Society, also face charges. According to the prosecutors, Gosnell and his associates not only broke state law by performing abortions after 24 weeks--they also killed live babies by stabbing them with scissors and cutting their spinal cords. Law enforcement officials found blood-stained furniture, unsterilized instruments and fetal remains scattered about the clinic. At least one woman, a refugee from Nepal, had died under Gosnell's care after being given repeated injections of a dangerous sedative. Prosecutors said Gosnell made millions from treating and sometimes maiming his patients, who were mostly low-income, minority women [3].
But perhaps most frightening of all? The atrocities were discovered by accident, as the Philadelphia Inquirer points out. Warnings--from patients and their attorneys, a doctor at a Philadelphia hospital, women's health groups, pro-choice groups, and even an employee of the Philadelphia Department of Public Health--failed to prompt state and local authorities to investigate or take action against the clinic.
The grand jury report said that one look at the place would have detected the problems, but the Pennsylvania Department of Health hadn't inspected the place since 1993. Here's the grand jury report, in surprisingly strong language:
The Pennsylvania Department of Health abruptly decided, for political reasons, to stop inspecting abortion clinics at all. The politics in question were not anti-abortion, but pro. With the change of administration from Governor Casey to Governor Ridge, officials concluded that inspections would be "putting a barrier up to women" seeking abortions.
"Even nail salons in Pennsylvania are monitored more closely for client safety," the report states. "Without regular inspections, providers like Gosnell continue to operate; unlawful and dangerous third-trimester abortions go undetected; and many women, especially poor women, suffer."
According to the report, the policy change occurred after 1993 when attorneys under the administration of then-governor Tom Ridge "interpreted the same regulations that had permitted annual inspections for years to no longer authorize those inspections." Thereafter, only inspections triggered by complaints were authorized. The report noted that Department of Public Health officials reinstituted regular inspections of abortion clinics in February 2010. Ed Rendell, the Pennsylvania Democrat whose second term as governor ended last week, released a statement saying he was "flabbergasted" when he learned of the department's lax scrutiny of abortion clinics and immediately ordered increased inspections, the Associated Press reported.
Still, the earlier policy had its defenders. According to the grand jury report, when the Department of Health's chief lawyer was asked about it, she responded, "People die."
Given that between 30,000 to 40,000 abortions [6] are performed each year Pennsylvania, it's unclear how many women have been put at risk in the almost two decades that regulators suspended regular inspections of abortion clinics in Pennsylvania. The grand jury report does note that many organizations perform safe abortion procedures and have high standards of care, but that's "no thanks to the Pennsylvania Department of Health."
The state's Department of Health did not comment on the matter but said it would forward our request on to the governor's press office. We've also left a message with Tom Ridge's spokeswoman. We'll update if they respond.